Two lock-pickers managed to create software that can guide a 3D printer to craft a plastic master key that works on more sophisticated locks.
Engineers Jos Weyers and Christian Holler rely on the lock bumping technique for opening tumbler locks with the 3D printed "bump" key. In order to make the key, they created Photobump, an app where the parameters of the lock are entered and which sends the commands for printing the key.
The information required includes the positions of the pins in the lock as well as depth in the cylinder. Holler
told Wired
that these details can be obtained from key-cutting software that can be easily found.
According to the engineers, their technique does not necessarily require knowledge about the lock, such as the make or model.
Photobump is not to be released publicly, because it is designed only to test the new limits in lock-picking with the availability of the 3D technology, even if cheap devices are used.
Weyers and Holler will talk about their findings at the Lockon lock-picking conference in Sneek, Netherlands, scheduled to begin next month.
They have made a video demonstrating the success of the 3D printed plastic bump key, which can be used multiple times, with many high security locks. Below you can check the video showing the unlocking of a Abus E20 6-pin tumbler lock: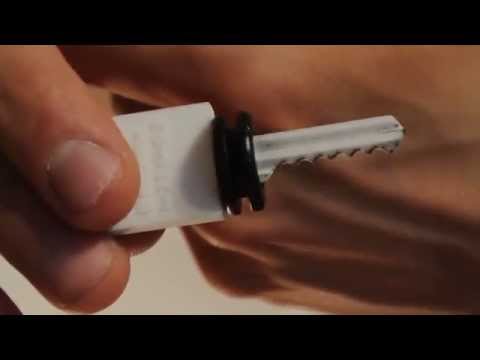 Play Video
---
Source: lmths.805654-skcoL-ytiruceS-hgiH-nepO-naC-yeK-pmuB-detnirP-D-3/swen/moc.aideptfos.swen