Shopping online can be a convenient way to get through your holiday shopping list, but just as in the physical world, there are precautions every online shopper should take to protect personal and financial information.
For the most part, shopping online is safe—that is, if you use familiar, reputable websites. But sometimes in order to find that perfect gift you may need to stray from your usual vendors, and that means you must take extra precautions to make sure that you don't end up handing your credit card data to online fraudsters.
Threats that can thwart safe online shopping
There are a number of threats to online shoppers on Black Friday week, Cyber Monday week, and any other time of the year, including:
Poorly secured or unsecure sites that could leak your personal or financial information
Cybercriminals could steal your private data, including passwords, to break into your accounts
Scam sites may offer deals that seem too good to be true (because they are)
Some sites may send you spam, so you should know their policies and look for opt-out controls
Some sites may contain malware or harmful ads
So what can you do to ensure your holiday shopping experience is safe and enjoyable? Here are seven essential cybersecurity tips to help you stay out of trouble when shopping online.
1. Shop on familiar Web sites whenever possible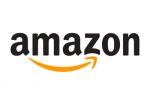 There are many popular online stores, some of which have a reputable brick-and-mortar counterpart, and others that are online-only. Amazon, Apple, Barnes & Noble, Bed Bath & Beyond, Costco, Fry's Electronics, Kohl's, Newegg, Target, and Walmart are just a handful of reputable online shopping sites.
Well-established businesses tend to face more scrutiny from legislators and consumers alike. This often means they are more likely to have higher standards for site security, and are more likely to comply with consumer privacy laws such as the California Consumer Privacy Act (CCPA) and the EU's General Data Protection Regulation (GDPR), than some very small or lesser-known online stores.


Also, be aware that some sites like eBay and Amazon allow third-party sellers to sell items, even if they've just barely created a seller account. Be cautious about buying from third-party sellers without an established reputation. Again, if a deal seems too good to be true, or if it's a high value item and the seller has zero experience selling on that site (or worse yet, negative feedback), avoid buying from that seller.
2. Shop safer on less-familiar sites
Sometimes you may not be able to find a particular item at the most popular online retailers, and you might be tempted to buy an item elsewhere.
If you're unsure about the legitimacy of an online shopping site that you've never heard of before, try checking the site's ratings on sites like Trustpilot or the Better Business Bureau. Then if you still can't verify that a site is legitimate, it's safest to just avoid making the purchase, no matter how tempting the deal may be.
However, what if you're fairly certain that a site is safe but still want to take an extra level of precaution? You can use a virtual credit card number for a one-time use transaction, or for exclusive use with a single site. Check with your bank to find out if they offer virtual credit card numbers. If not, you can try a third-party service like Privacy, where a free personal account allows you to create up to 12 virtual credit cards per month, with paid tiers if you want more virtual cards than that.
3. Shop on secure Web sites with a privacy policy
Generally, if you're connected to a secure site, you should see a small, closed-padlock icon (similar to
---
Source: /enilno-gnippohs-efas-yats-ot-spit-laitnesse-5-yadnom-rebyc/golb-ytiruces-cam/moc.ogetni.www