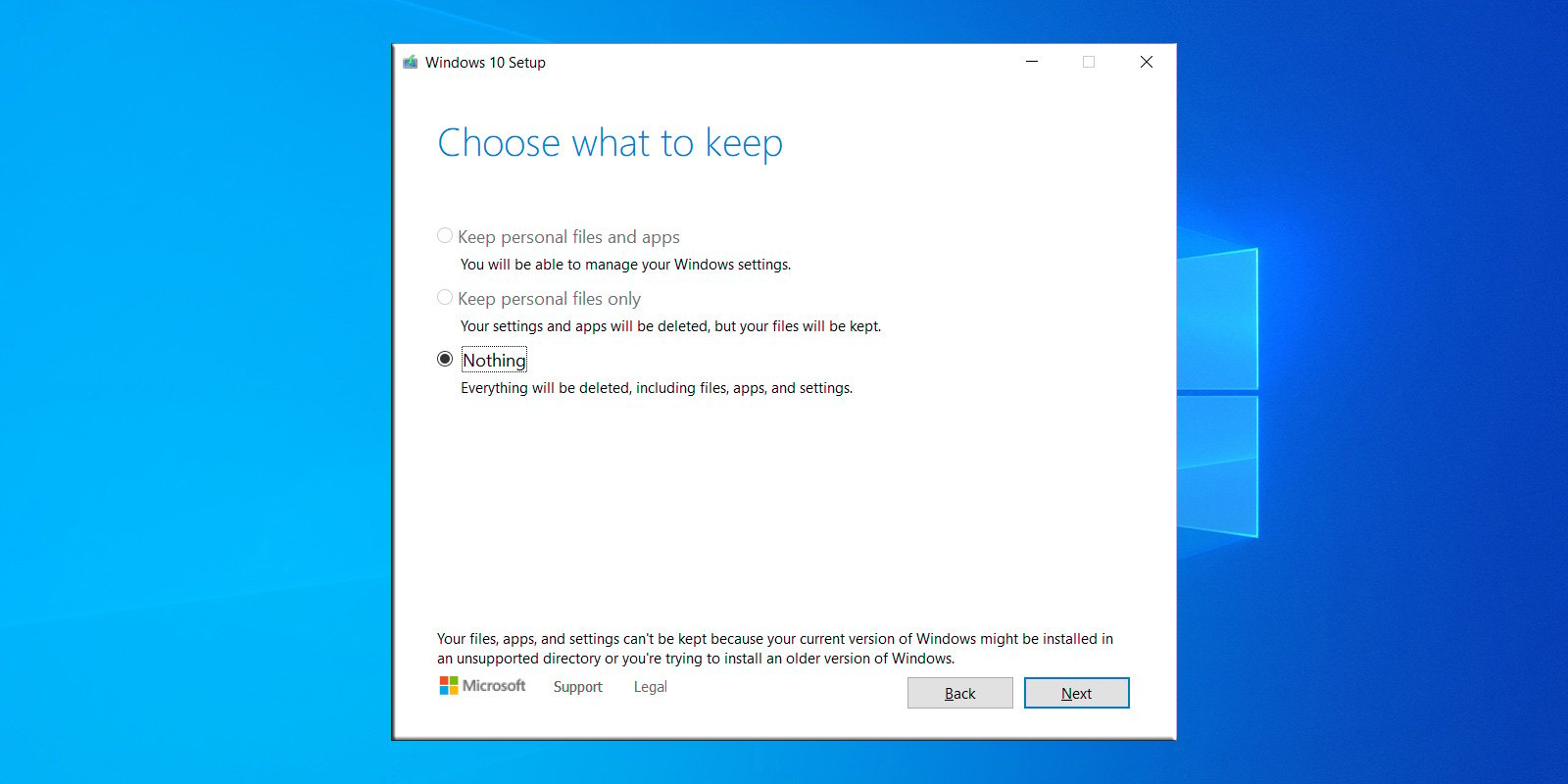 After upgrading to the Windows 10 October 2020 update, a bug is not allowing users to perform in-place upgrades using the Microsoft Media Creation Tool (MCT).
When Windows 10 users experience issues with the operating system, they can use the MCT to perform an 'in-place upgrade' that overwrites existing files with new ones downloaded from Microsoft's servers.
In previous versions of Windows 10, when performing an upgrade using the Media Creation Tool (MCT), users are asked whether they want to 'Keep personal files and apps', 'Keep personal files only', or save 'Nothing.'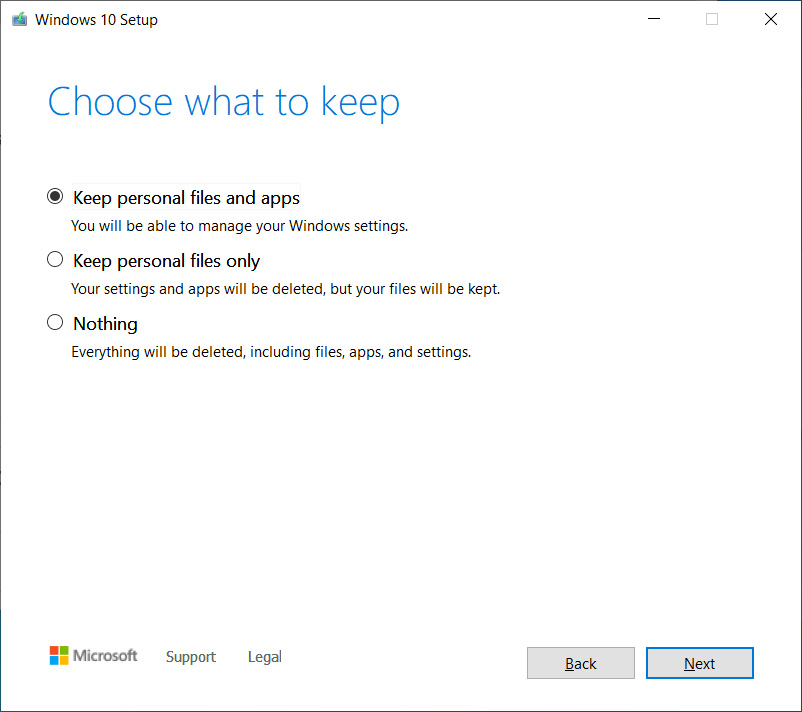 As Windows Latest reported, since the Windows 10 October 2020 Update (20H2) release, users are no longer able to select the choice to keep their data, which effectively breaks in-place upgrades.
In a test by BleepingComputer, we can confirm that running the MCT in Windows 10 20H2 no longer allows you to select any option other than 'Nothing,' which is a complete reinstall of the operating system that deletes all data, apps, and settings.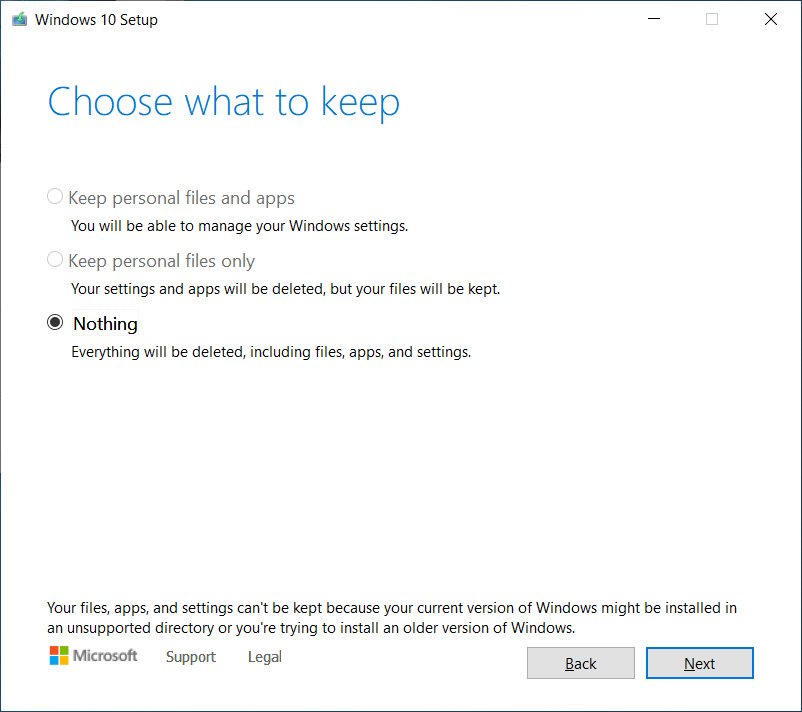 It is unknown what bug is causing this issue, but as the Windows 10 20H2 update is a small enablement package, the easiest way to fix this issue is to roll back to Windows 10 2004.
To uninstall Windows 10 20H2 and fix in-place upgrades, please follow these steps:
Click on the Start Menu and search for 'Update History.' When the 'View your update history' result is shown, click on it.
When the View update history screen opens, click on the 'Uninstall updates' option.
When the Installed updates control panel opens, look through the list for 'Feature Update to Windows 10 20H2 via Enablement Package (KB4562830),' as shown below. When found, left-click once on the update to its selected and then click on the Uninstall button.

Windows 10 installed updates screen

After the package is uninstalled, you will be prompted to restart the computer.
Restart Windows, and you should be back at Windows 10 2004.
At this point, you can perform an in-place upgrade, and once your issues are resolved, reinstall the Windows 10 20H2 update again.
Windows Latest has learned that this bug will be fixed in updates released on the upcoming December 2020 Patch Tuesday.
---
Source: /erutaef-edargpu-ecalp-ni-skaerb-gub-2h02-01-swodniw/tfosorcim/swen/moc.retupmocgnipeelb.www