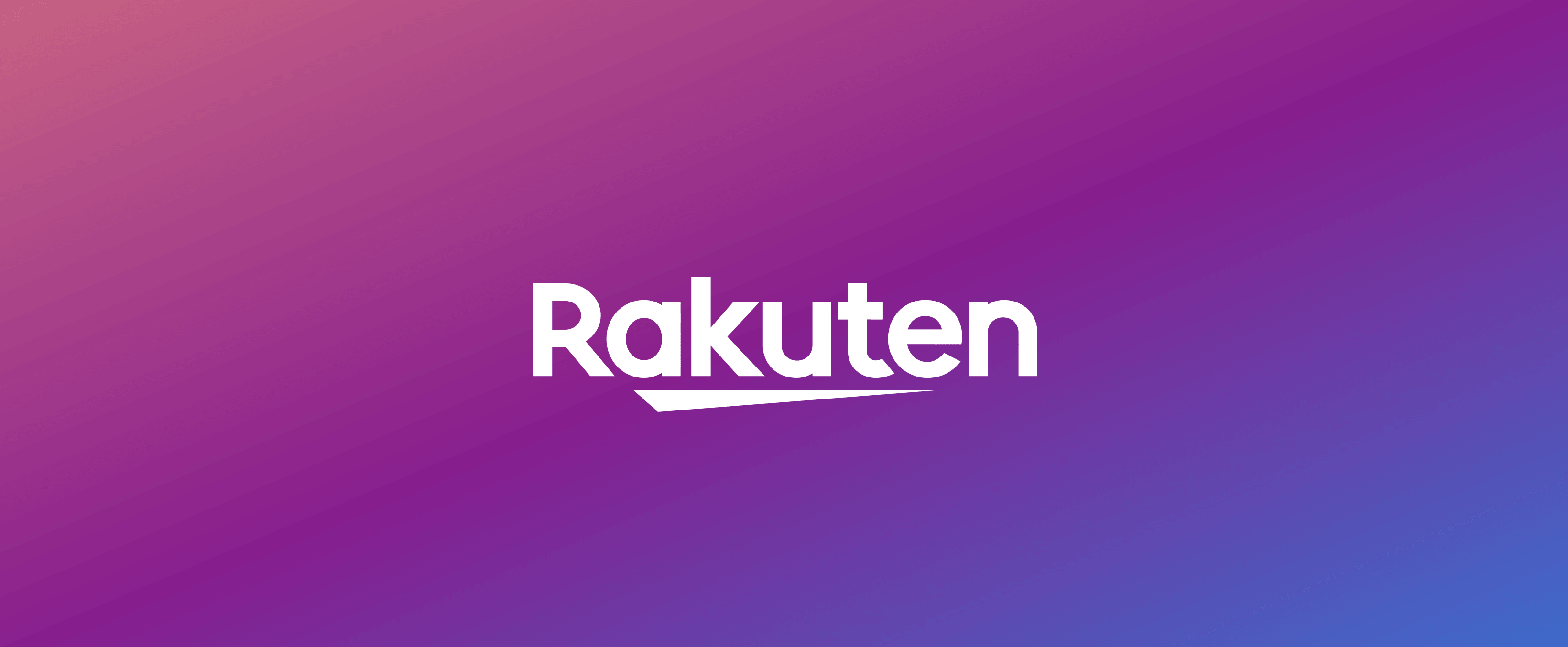 Japanese e-commerce giant Rakuten had sent email notifications yesterday to many of its customers congratulating them on newly earned cashback.
Today, they took their words (and the cash) back, informing the customers the communication had been sent in error.
Periodic cashback emails from Rakuten Rewards, formerly Ebates, are frequently sent to customers of Rakuten apps, Chrome browser extension, and credit card.
"You just got paid!"
In the email communication sent out by Rakuten yesterday and seen by BleepingComputer, the company had informed some customers of a "Big Fat Check" with varying amounts coming their way.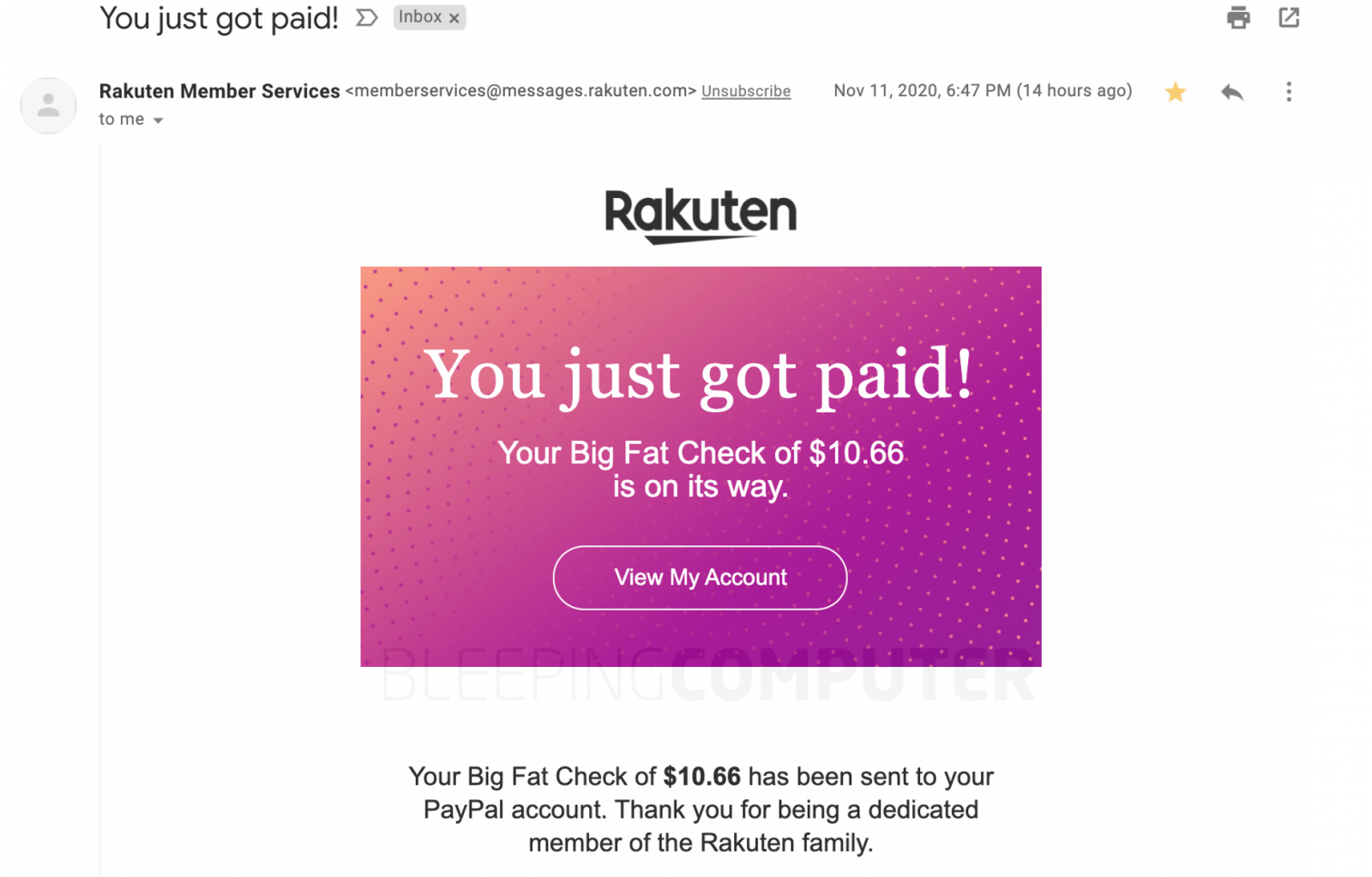 As a former Rakuten customer, this stood out to me as I hadn't used Rakuten or Ebates products in a while.
Further, my cashback account balance remained $0.00 as expected, contrary to the amount suggested by the email notification.

Big Fat Check emails sent in error
Today, the company has reached out to multiple impacted customers telling them the cashback notifications had indeed been sent in error the previous day.
"In preparation for our November payments, we accidentally sent you one or more emails that reference previous payment amounts from Rakuten," says Dylan Campopiano, the company's VP of member services in the email.
"Please ignore the message(s) that were sent in error. Rest assured that if you are eligible for a November payment, the accurate amount is on its way," continues the email, further issuing an apology.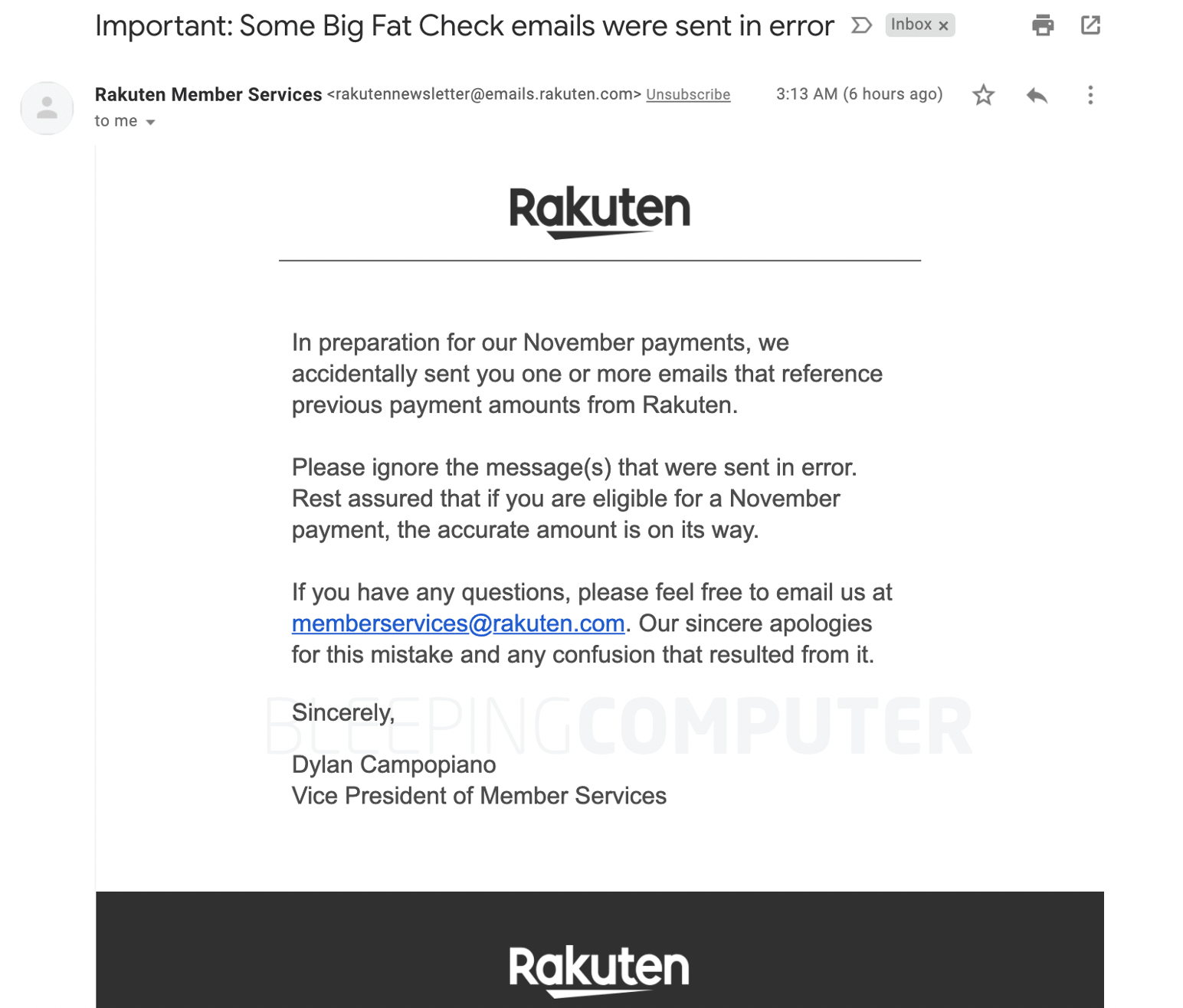 Not all customers quite forgiving
Unsurprisingly, not all customers seem to have reacted well to the news of having their supposedly earned cashback taken away.
One customer Kathy Hanley suspected Rakuten had been hacked.
Following clarification from Rakuten, the customer responded with a series of tweets, remaining adamant that Rakuten was hacked.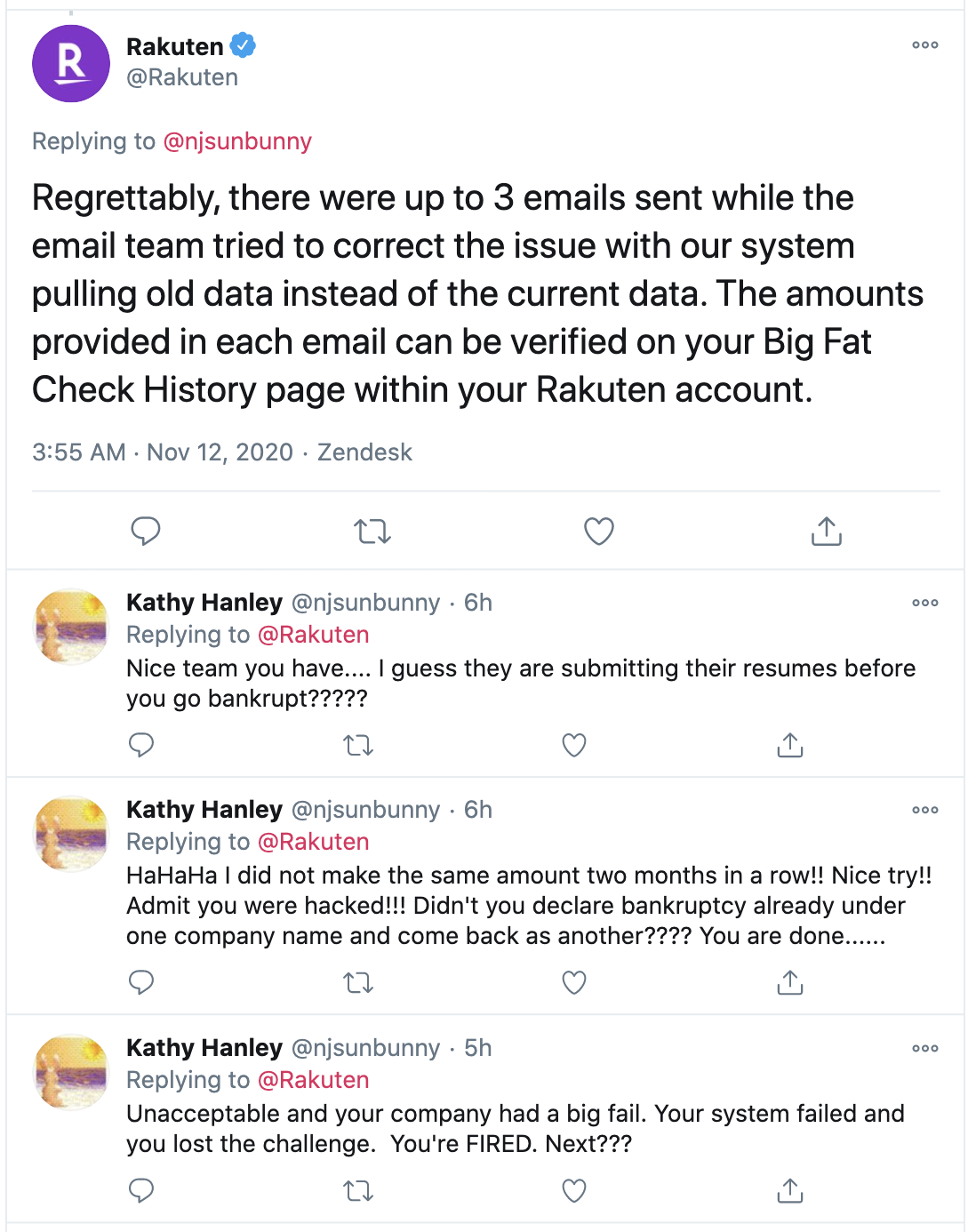 Rakuten has, however, blamed the mistake on a human error.
In another post, the company responded, "Just a reminder that we are human and errors can be made. We're truly sorry. If you have any questions, please feel free to reach out to us. We're always happy to help."

Erroneous bulk email notifications from big corporations have become regular occurrences.
Yesterday, Amazon Advertising had issued a correction for accidentally sending out a survey in Chinese ("诚邀您参与亚马逊广告问卷调研") to its customers, as also observed by BleepingComputer.
Last month, a Home Depot email blunder had exposed hundreds of customer orders and personal information to strangers.
---
Source: rorre-ni-sremotsuc-ot-sliame-kcabhsac-sdnes-netukar/ygolonhcet/swen/moc.retupmocgnipeelb.www