Hello Readers! The first day of the hack.lu conference is already over, here is my wrap-up! The event started around 10:30, plenty of time to meet friends around a first coffee!
The conference was kicked off by Axelle Apvrille who is a security researcher focusing on mobile devices and apps. The title was "Smartphone apps: let's talk about privacy".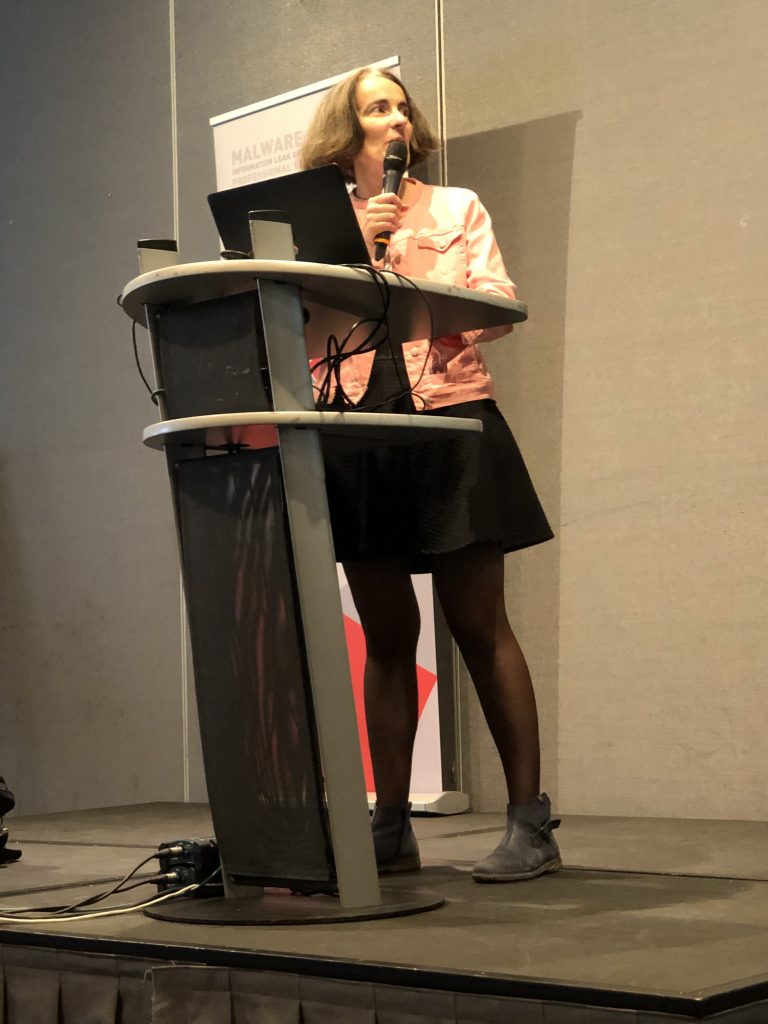 Privacy and smart phone… a strange feeling right? The idea of Axelle was to make an overview of what leaks we have on our beloved devices and how much? How to spot privacy issues? The research was based on classic popular applications . They were analyzed from a privacy and security point of view with the tool Droidlysis. It disassembles the app and searches for patterns like attempts to run an exe, if obfuscated or attempts to retrieve the phone number etc. Many apps retrieve IMEI numbers or GPS location (ex: a cooking app!?). Guess what, many of them fetches data that are not relevant for normal operations. The package size can also be an indicator. More than 500 lines of Android manifest for some apps! Axelle asked to not disclose which ones. Axel also checked what is leaked from a network point of view: MitMproxy or better Frida to hook calls to HTTP(S) requests. Firebase leaks in a medical app for diabetic users. A good tip for developers: Do not integrate dozen of 3rd party SDK's, provide ways to disable tracking, logging, analytics.
Then, Desiree Sacher presented "Fingerpointing false positives: how to better integrate continuous improvement into security monitoring". Desiree is working as a SOC architect and hates "false positives".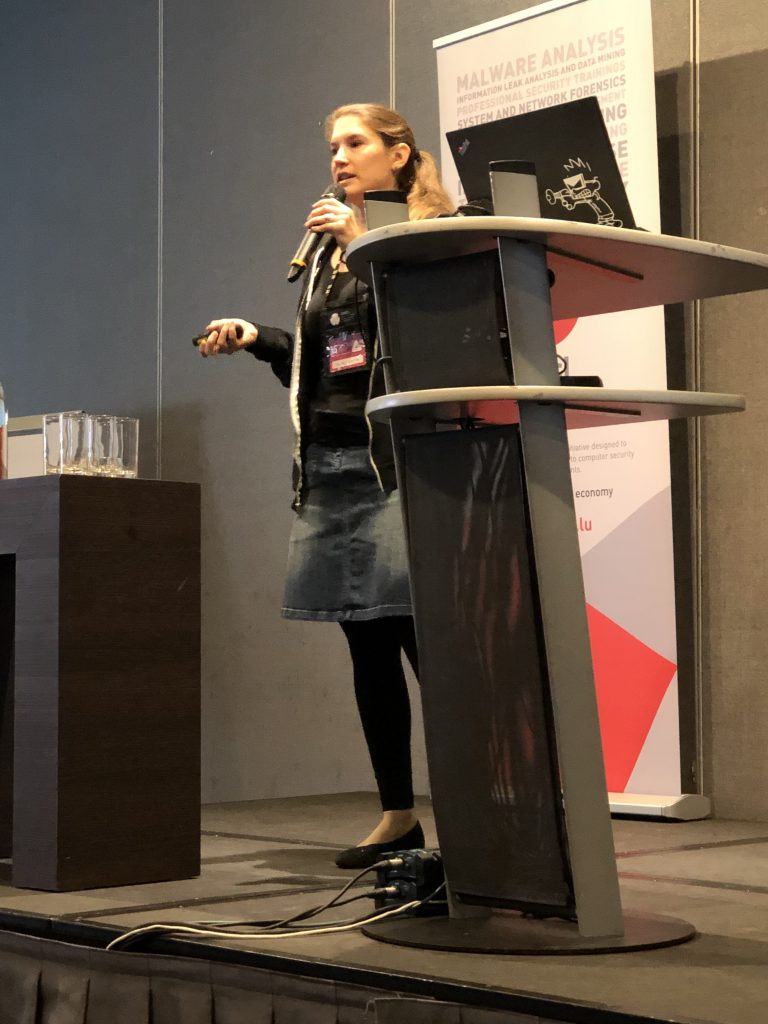 A SOC needs to rely on accurate company data to work efficiently. Her goal: build intelligent processes and efficient workflows and detection capabilities. How to prevent false positives: from a technical point of view (ex: change the log management configuration, collection) or admin/user action: update process. She reviewed different situations that you could face within your SOC and how to address them. By example, for key business process artefacts, if you get bad IOC or wrong rule pattens, do not hesitate to challenge your provider. Also, test alert! They should be excluded from reporting. Desiree published an interesting paper to optimize your SOC.
Harlo presented "Tiplines today". She works for freedom of the press foundation. It's a non-profit organization which does amongst other stuff software development (securedrop.org) but also advocacy: US Press Freedom Tracker and education: Digital security training. The talk covered multiple techniques and tools to safely communicate.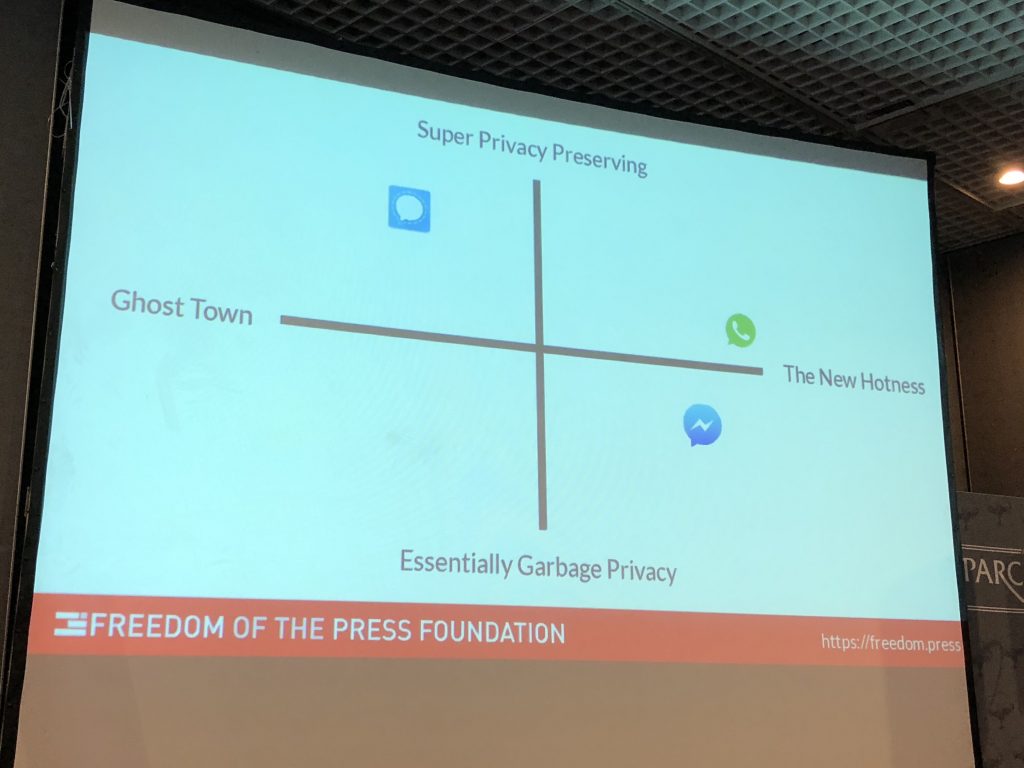 After the lunch break, the stage was to Chris Kubecka who presented "The road to hell is paved with bad passwords". It was the story about an incident that she handled. It started (as in many cases) with an email compromise following by some email MITM, installation of a rootkit and some extortion. To initial compromization (the mailbox) was due to a very light password ("123456")! 1st incident: email account breach (password = 123456). Chris reviewed all the aspects of the incident. At the end, no extorsion was paid, suspect reassigned and neutralized. Lessons learned: geopolitics, real human consequences, never trust gifts, prepare and… don't panic!
Eyal Itkin, from Checkpoint, came on stage with a talk called "Say cheese – how I ransomwared your DSLR camera?". Like every year, Checkpoint is coming back to hack.lu with a new idea: what could be broken?

/pu-parw-1-yad-9102-ul-kcah/22/01/9102/eb.llehstoor.golb