Mobile devices can be used almost anywhere and everywhere. And with the Internet more accessible than ever, kids are now bombarded with ways in which to avoid the real world and sink into the online realm — a challenge for parents that is multiplied exponentially as mobile devices are always-connected.
In many cases, as many parents are well aware, kids' screen time can quickly turn into "scream time" when it's time to put down the device for other activities. As a result, setting screen time limits has become a great concern for parents. But what concerns parents the most about their child's device use? And how exactly does screen time interfere with kids' daily activities?
This infographic takes an in-depth look at a recent Intego survey conducted by Ipsos, where we asked parents how their children's use of mobile phones and tablets interferes with schoolwork, family time, and other daily activities.
---
Tools to Keep Your Family Protected
Family Protector, Intego's iOS mobile device parental control app, is designed to help you manage your family's Apple iPhone, iPad, and iPod Touch devices. Family Protector gives parents control of the iOS mobile devices in their household, enabling them to set age-appropriate limits, stop in-app purchases, and monitor online usage easily.
Give Family Protector a try — sign-up to get your 14 day free trial started today!
A Special Offer from Intego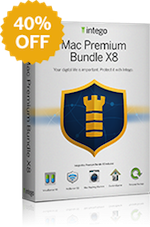 As part of our commitment to support National Cyber Security Awareness Month, Intego is offering a special discount for purchases of our award-winning Mac Premium Bundle X8.
Get 40% off MSRP* today by using this coupon code at checkout: NCSAM2015
*Discount only applies to households, limit 10 Macs per customer. This offer expires on October 31, at 11:59PM PST.
---
Source: rgofni-seitivitca-yliad-htiw-serefretni-emit-neercs-sdik-woh/golb-ytiruces-cam/moc.ogetni.www