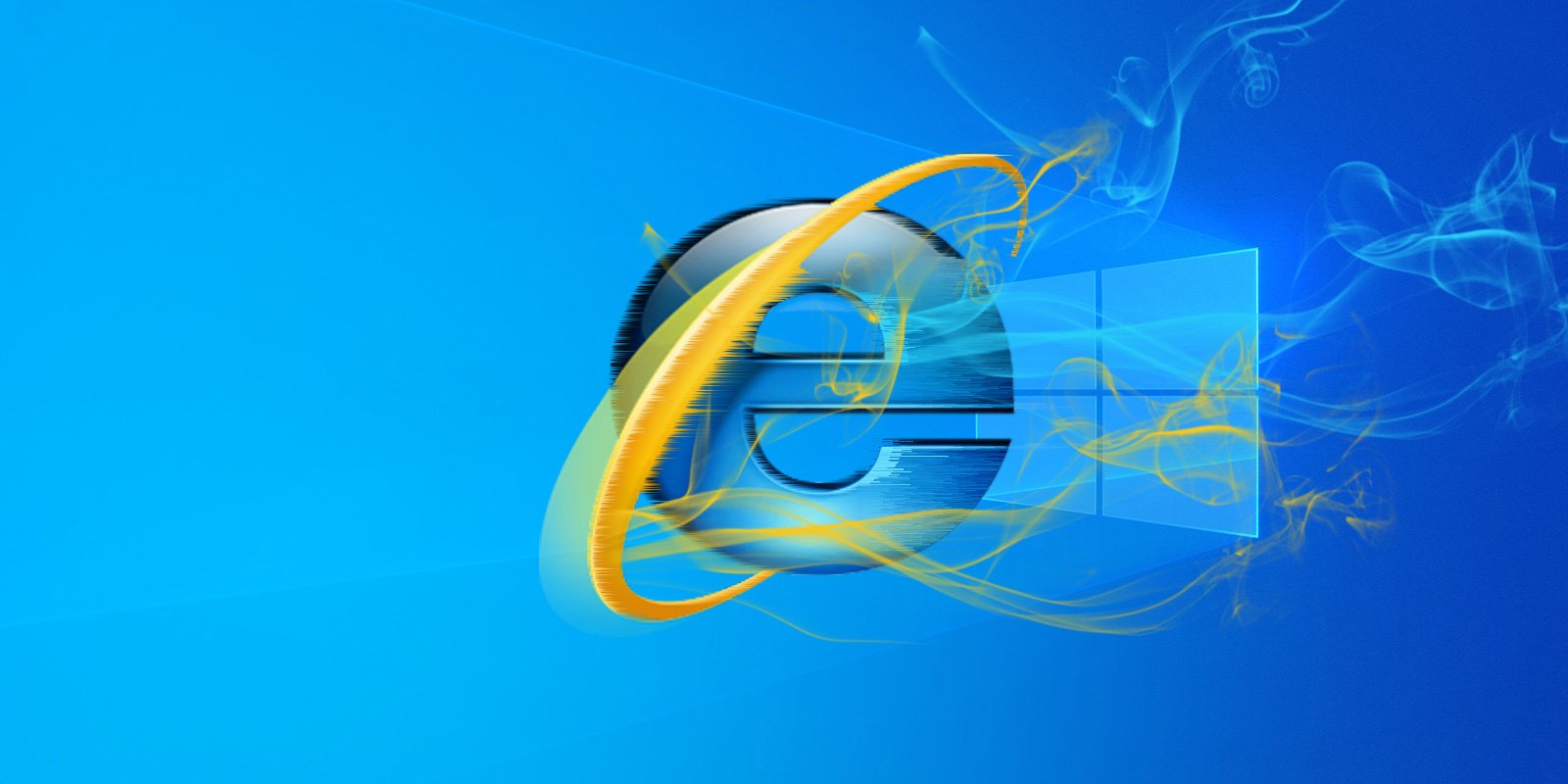 Microsoft is taking further steps to kill off the antiquated Internet Explorer in favor of its new Chromium-based Microsoft Edge browser.
While Microsoft has been recommending users switch from Internet Explorer for years, it still has an almost 5% market share in browser use.
Starting in November 2020, Microsoft will be taking more active measures to push people away from Internet Explorer.
Automatic redirects to Microsoft Edge for incompatible sites
Starting with Microsoft Edge 87, which is expected to be released around November 17th, Microsoft will automatically redirect incompatible Internet Explorer browsing sessions to Microsoft Edge.
This redirection is done through a Browser Helper Object (BHO) named "IEtoEdge BHO" that will be installed in Internet Explorer.
When browsing a website that is known to be incompatible with Internet Explorer, the BHO will automatically open the site in Microsoft Edge, which will display a message stating, "This website doesn't work with Internet Explorer!," as shown below.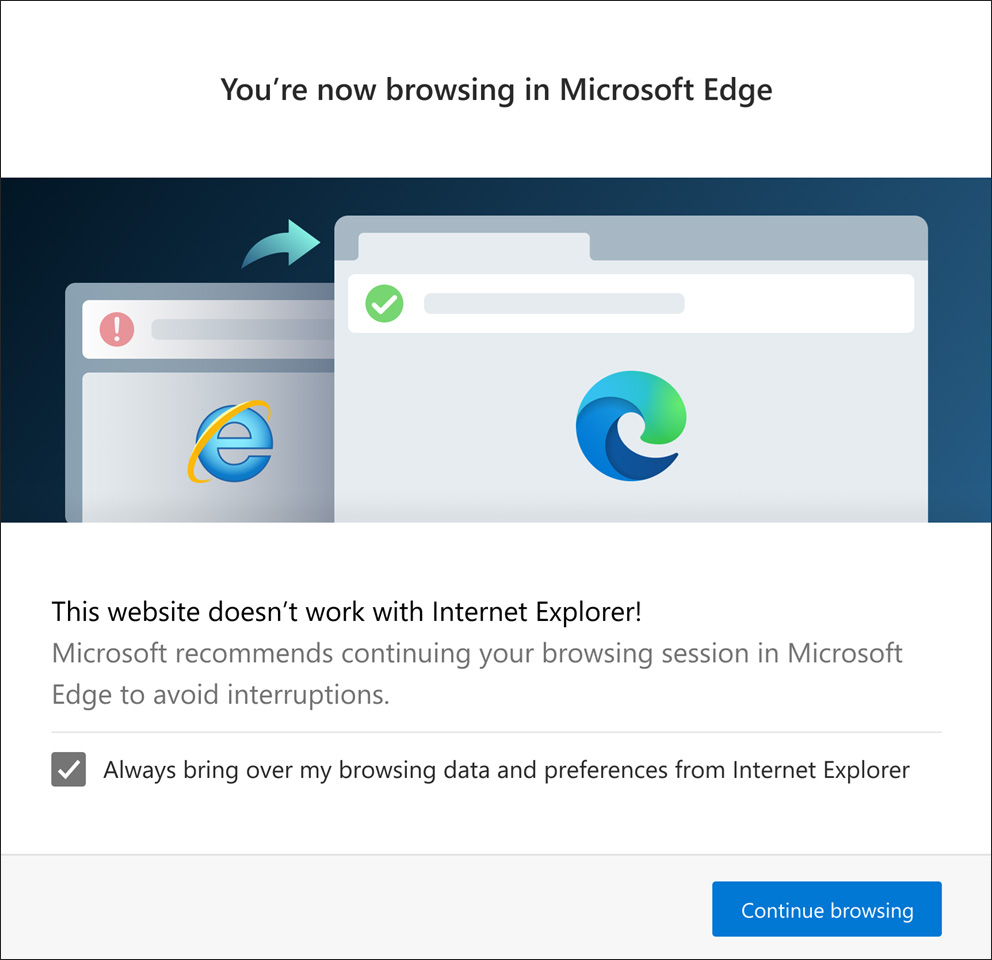 When showing the alert, Microsoft Edge will also prompt users to migrate their Internet Explorer settings, data, and cookies to Microsoft Edge.
"The following browsing data will be imported: Favorites, Passwords, Search engines, open tabs, History, settings, cookies, and the Home Page," Microsoft explains.
Even if they choose not to migrate their data, they can still click the 'Continue Browsing' button to view the website in Microsoft Edge.
While browsing the sites that are incompatible with Internet Explorer, Microsoft Edge will display a banner prompting the user to set their default browser to the newer modern browser.

When a user continues browsing on Microsoft Edge, the IE tab for the incompatible site will be automatically closed.
On October 26th, Microsoft will introduce new group policy templates that allow users to control this redirection behavior, described in detail in a recently added support document.
RedirectSitesFromInternetExplorerPreventBHOInstall - Allows you to prevent the installation of the "IEtoEdge BHO" in Internet Explorer.
RedirectSitesFromInternetExplorerRedirectMode - Lets you disable the Internet Explorer redirects to Microsoft Edge.
HideInternetExplorerRedirectUXForIncompatibleSitesEnabled - Allows admins to disable the redirection alert shown in Microsoft Edge.
Microsoft services lose IE support in November
In addition to the redirects, Microsoft also plans on disabling support for Internet Explorer in various services offered by Microsoft.
In emails to corporate customers, Microsoft is warning them that starting on November 13th, Internet Explorer will no longer log into Microsoft accounts.
In an August blog post, Microsoft also stated that Microsoft Teams would no longer support Internet Explorer 11 starting on November 30th.
Microsoft will ultimately end all support for Internet Explorer across all its services on August 17th, 2021.
For those who continue to need Internet Explorer support, users will be able to use Microsoft Edge's Internet Explorer Mode for backward compatibility.
H/T BornCity.com
---
Source: rolpxe-tenretni-ffo-llik-yllanif-ot-snigeb-tfosorcim/tfosorcim/swen/moc.retupmocgnipeelb.www