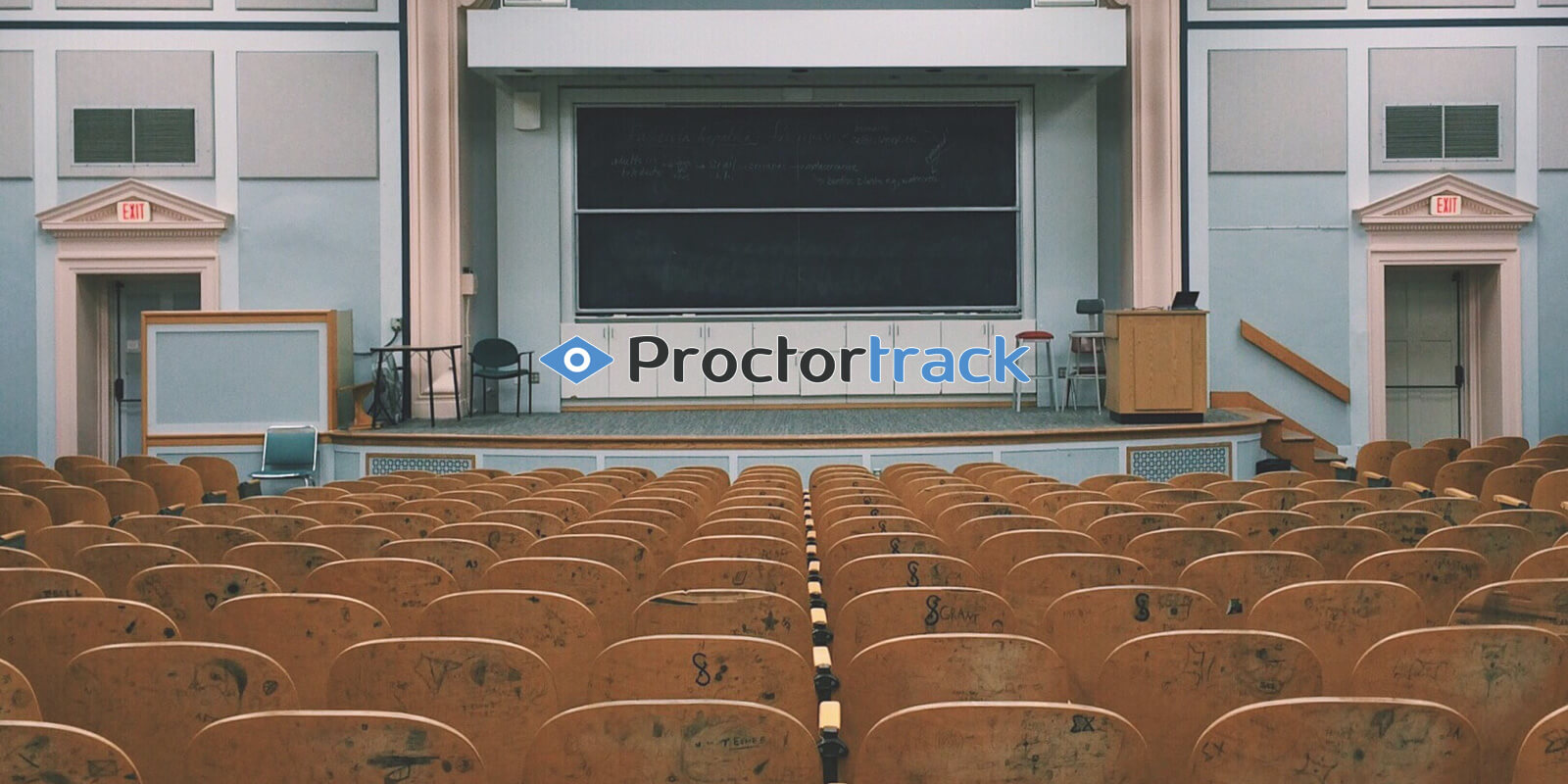 The online proctoring service ProctorTrack has disabled access to their service after its parent company was hacked.
With many schools and colleges performing remote learning, including tests, online proctoring services are increasingly being used to prevent students from cheating.
ProctorTrack is one such solution by Verificient that is used by numerous universities, including Rutgers, University of Western Ontario, Ohio University, Illinois State University, Purdue University, and MIT.
Verificient and ProctorTrack was hacked
Starting yesterday, students began receiving emails sent by the hacker from the Verificient Support account. This email contained racial slurs, and falsely stated that the company and ProctorTrack were ceasing operations.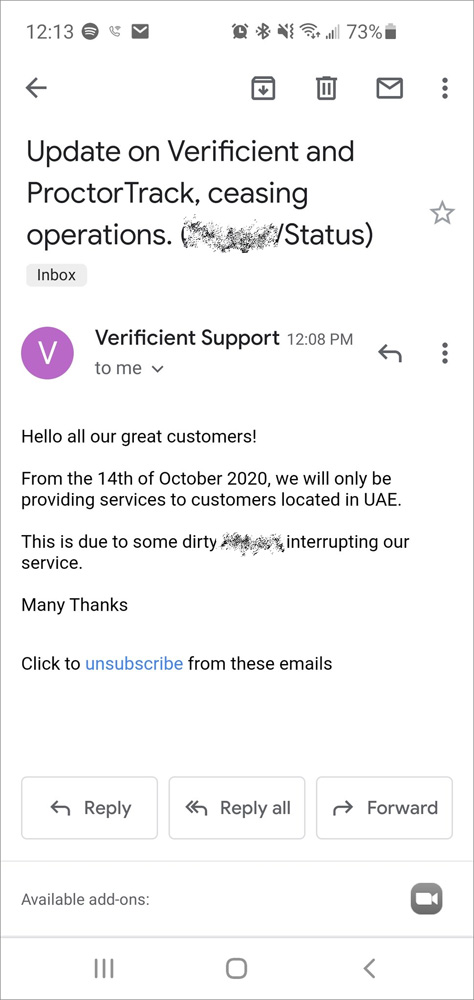 To add further damage, the hackers trolled Verificient by defacing the company's website to display the video for Rick Astley's "Never Gonna Give You Up."
Soon after, Verificient disabled their ProctorTrack service yesterday at 4 pm EST and apologized for the emails sent out by the hacker.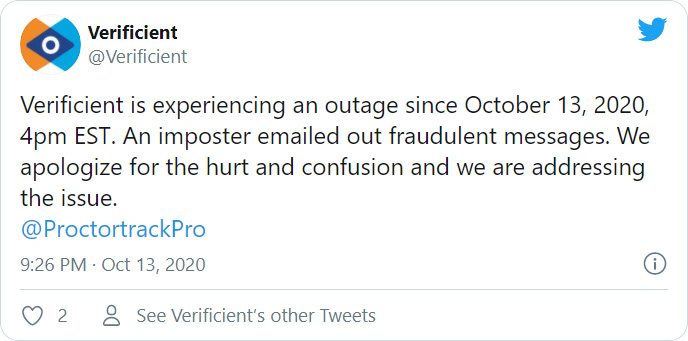 Since receiving the emails and being alerted to ProctorTrack being hacked, students have expressed concerns about their school's use of the service.
Verificient source code was leaked last month
In addition to this week's hack, the source code for various Verificient apps were leaked last week on Twitter and Telegram.
The source code was leaked by Tillie Kottman, who also leaked the source code for dozens of companies in July and Intel source code in August.
It is not known if both breaches are related.
BleepingComputer has contacted Verificient with questions about the hacks but has not heard back.
---
Source: -ecivres-selbasid-kcartrotcorp-ecivres-rotcorp-enilno/ytiruces/swen/moc.retupmocgnipeelb.www