That didn't take long! Just last week we were reporting that Facebook would be officially adding a Dislike button (or something of the sorts) and now scammers are actively using this morsel of information in tricking users in clicking on their spammy, malware-infected links.
According to a couple of online sources, a new scam campaign is under way, one in which users are tricked into clicking on a link which supposedly grants them early access to the upcoming Facebook Dislike button.
Obviously, this is not the case since Facebook never spams you about upcoming features with shady-looking links, but this is how cyber-criminals are preying on unknowing users.
After the user clicks on the link that accompanies the Facebook Dislike Button campaign, he will be taken to a website where he will be duped in filling in a form to get access to the new feature.
This form is actually one of those annoying online surveys you see in some aggressive ads and pirate sites, for which cyber-criminals get paid for by every new user they bring in.
Don't enter your Facebook credentials anywhere else outside the Facebook site
At the end of the survey, scammers will even try to get users into disclosing their Facebook username and password, with the hope of taking over their Facebook account and start spamming their friends via private messages, or posting shady links on their public timeline.
The campaign clearly targets "tech" uneducated Facebook users, people that have little knowledge of how websites and online security works.
By tricking them to click on these Facebook Dislike Button scam links, besides just feeding them the survey form, in the background, malware, adware, or spyware could easily be installed on the victim's computer using an exploit kit that actively searches computers for vulnerabilities and uses them to leave viruses on unprotected PCs.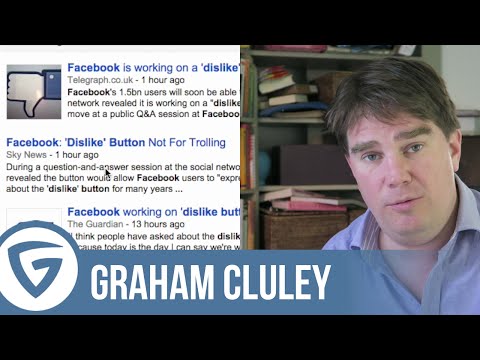 Play Video
---
Source: SZrlGbzlGZts2bvJWZjFmZtUGa01iZv1SZyF2dlJ2LzdXZu9SbvNmLhlGZlBHdm92cuM3dl52LvoDc0RHa/ca.ssr.dps