Microsoft Edge Canary/Dev builds are updated frequently with new features that are hidden or not well known. One of these features is a built-in password generator that you can use to generate strong passwords when you've to signup for new online accounts.
It should come as no surprise that it is important to use unique and strong passwords and Microsoft's new feature will make your life easier if you frequently create online accounts.
While you can always use third-party extensions to generate secure passwords for your new accounts, the built-in password generator tool lets you complete the task without the use of a password manager.
In the latest version of Microsoft Edge Dev and Canary, you can use a feature called "Suggest strong passwords" to quickly generate passwords.
To enable password generator in Edge, follow these steps:
Open Settings > Profiles > Passwords.

Enable the "Suggest strong passwords" setting.
Once enabled, if Edge recognizes a password field and you click in the field, the browser should automatically generate the password for you and you'll be able to view it.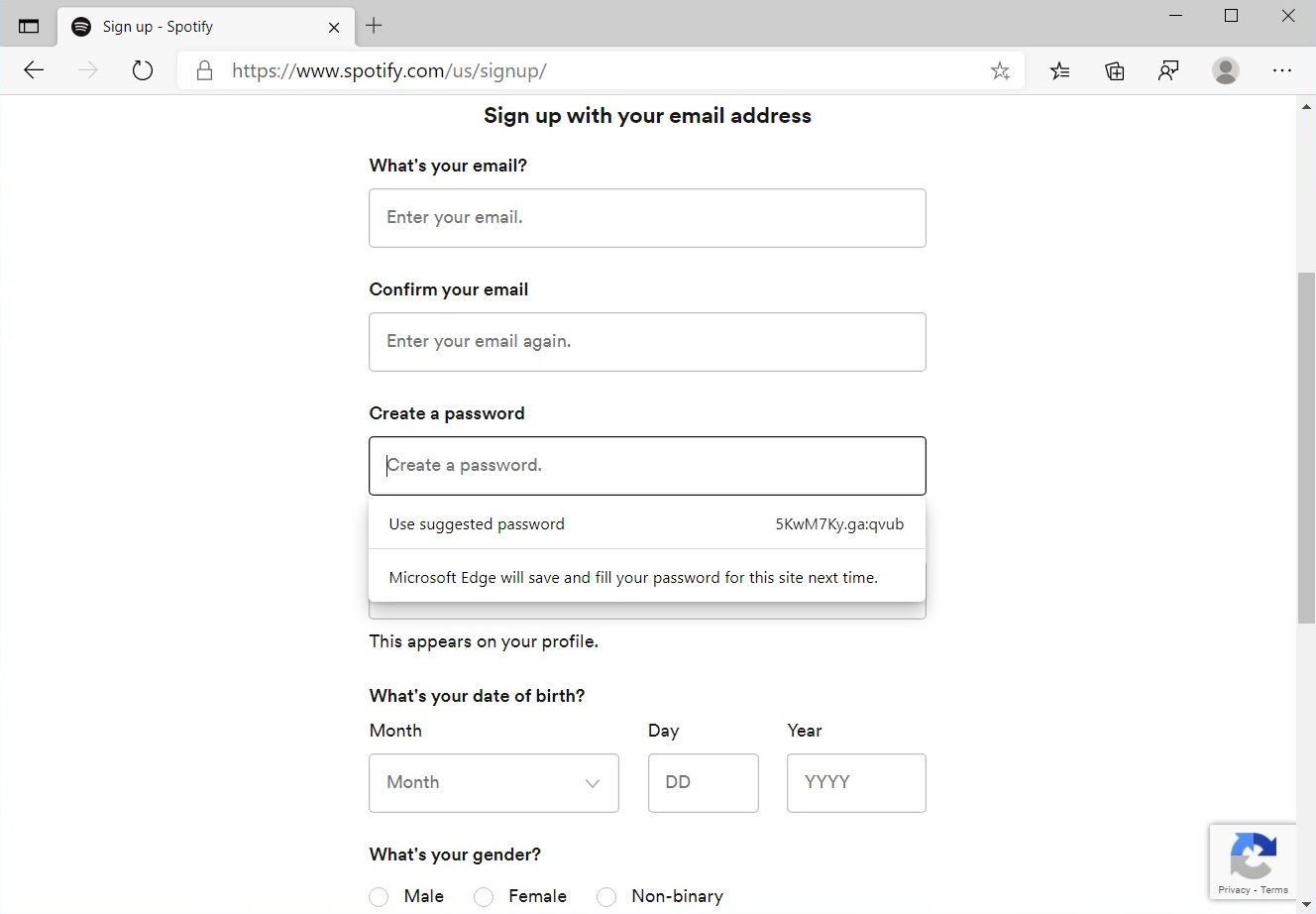 In BleepingComputer's test, Microsoft Edge had a hard time distinguishing a password field and showing the password generation prompt.
For example, it worked well on Google, Facebook, Target, Spotify, and Instagram, but failed to show the password generator on BleepingComputer, Amazon, Twitter, or even Microsoft.com.
Unfortunately, if you want to use Edge's new password generator, you'll first need to enable password synchronization by logging into your Microsoft account.
---
Source: areneg-drowssap-ni-tliub-a-gnitteg-si-egde-tfosorcim/tfosorcim/swen/moc.retupmocgnipeelb.www