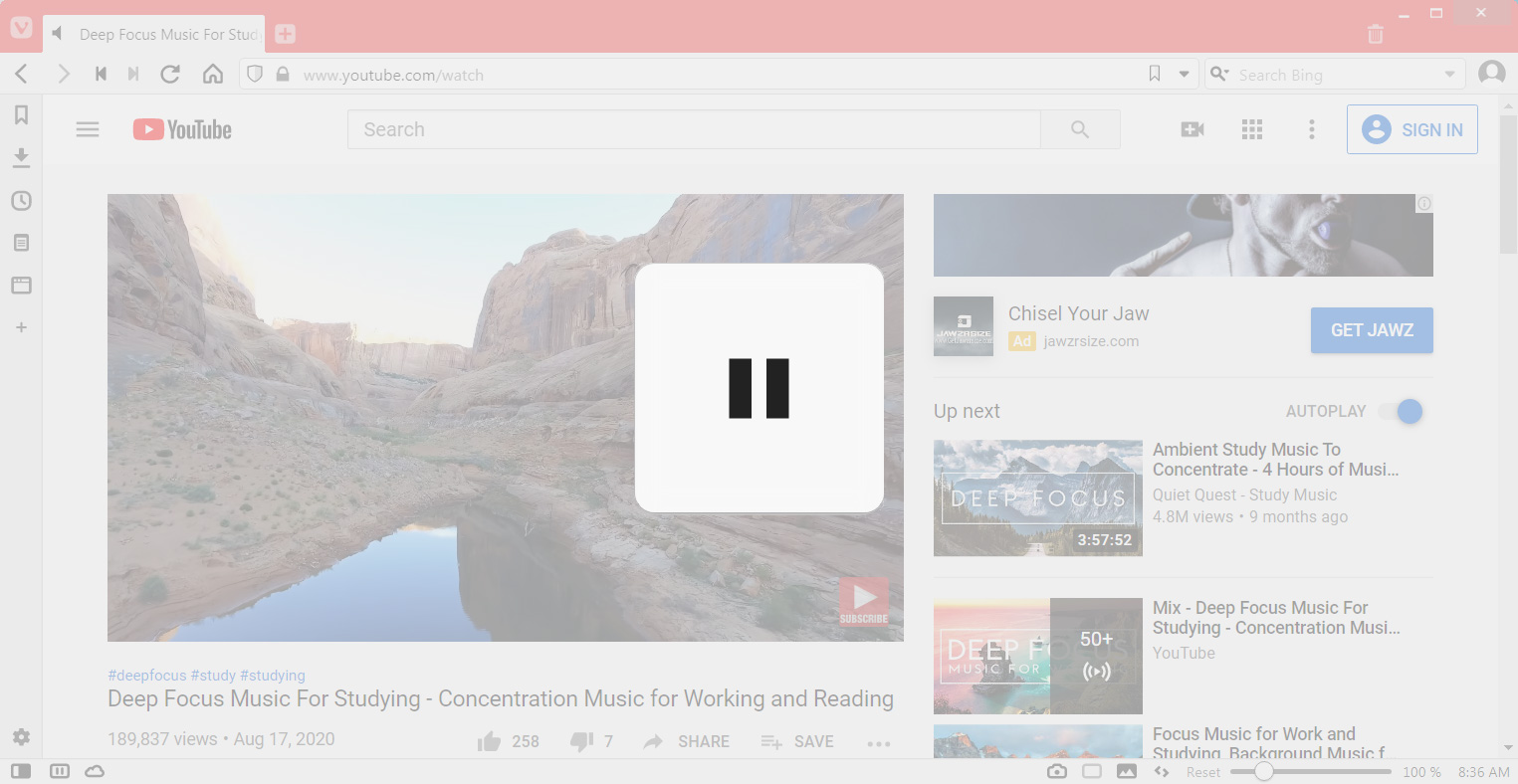 Vivaldi browser 3.3 has been released, and with it comes a new feature that allows you to pause everything you are doing in your open browser tabs to take a break, free from distractions.
When browsing the web, it is common to listen to audio in one tab while performing tasks in other tabs.
The constant audio, ad refreshes, or browser notifications can be a distraction when trying to do another task on your computer or offline.
To make it easier to concentrate on other tasks, Vivaldi 3.3 has introduced a new 'Take a Break' feature that pauses the browser, all its tabs, video, audio, and other content.
To take a break, you simply need to click on the Take a Break button (
) in the browser status bar to cause all the tabs to suspend and for the content to fade away, as shown below.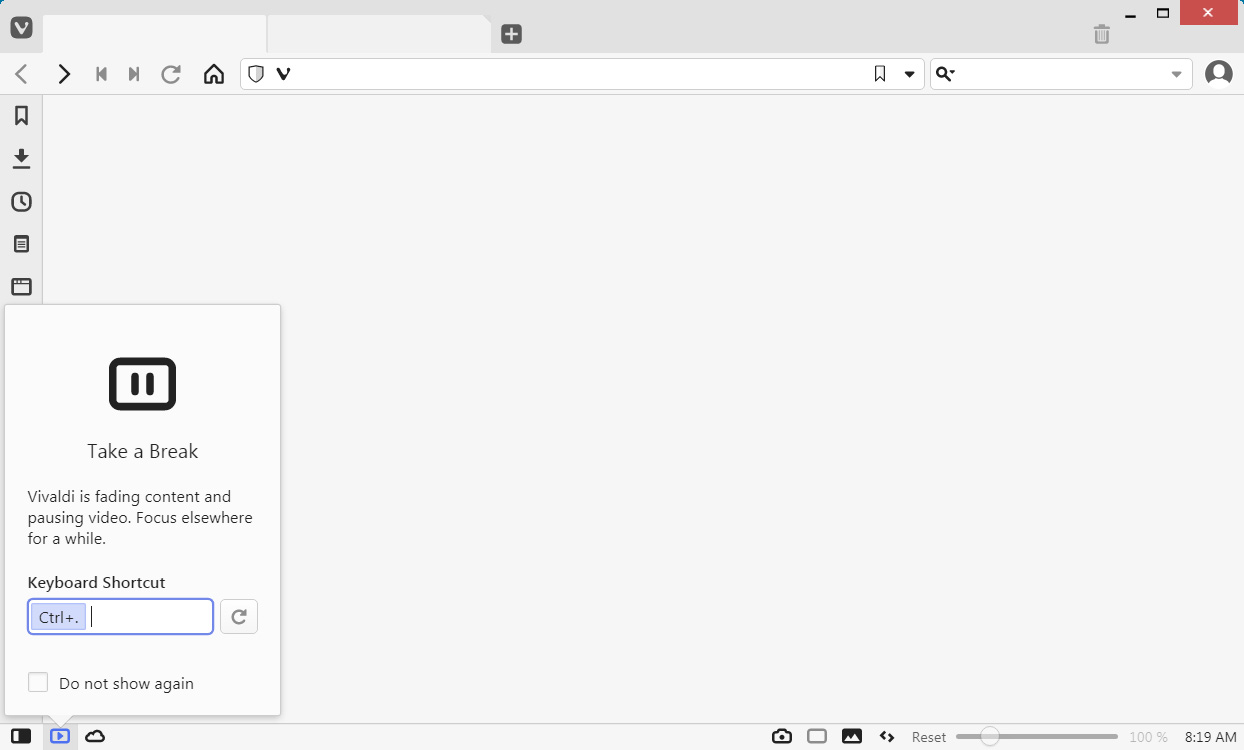 When you ready to resume your browser session, you can click on the same button, and any paused content will start playing again from where it left off.
In addition to letting you focus on other tasks, Vivaldi states that the Break feature will also reduce resources being used by the browser so they can be used for other tasks.
This feature is useful if you do not want to close the browser and lose what you were reading or watching, but would like to use a resource-intensive task, like playing a game.
The Take a Break feature is not the only new change in Vivaldi 3.3.
This release also includes the following new features:
New customizable themes for the Private browsing interface.
If a site is performing malicious or privacy intrusive behavior, Vivaldi will bold the domain part of the URL to make it easier to see what site you are on.
You can now navigate a site by clicking on sections of a URL.
The built-in ad blocker can now block entire pages.
Speed Dial: Add the ability to drag entries into a folder
You can download Vivaldi browser 3.3 at https://vivaldi.com/.
---
Source: ef-kaerb-a-ekat-wen-htiw-bew-eht-esuap-nac-33-idlaviv/erawtfos/swen/moc.retupmocgnipeelb.www