I received another example of a PDF file that contains a malicious MS Office document. Sample (MD5 0c044fd59cc6ccc28a48937bc69cc0c4).
This time I want to focus on the analysis of such a sample.
First we run pdfid to identify the sample.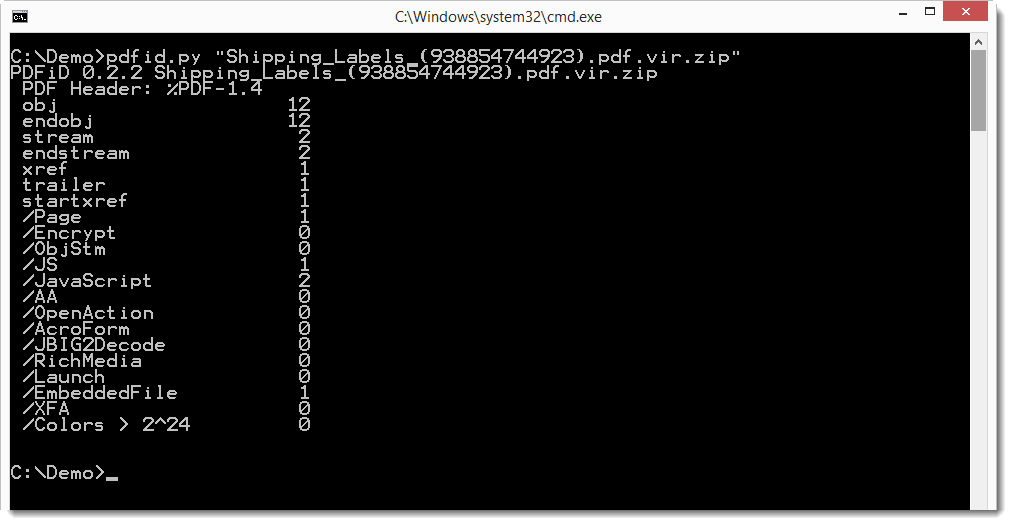 It contains JavaScript and an embedded file. Let" />
Remark that the JavaScript is not obfuscated this time. Its simple, just two lines: these 2 statements export the embedded file to a temporary folder, and then launch it (provided the user clicks OK on the warnings).
So let" />
Didier Stevens
Microsoft MVP Consumer Security
blog.DidierStevens.com DidierStevensLabs.com
(c) SANS Internet Storm Center. https://isc.sans.edu Creative Commons Attribution-Noncommercial 3.0 United States License.
---
Source: ssr;pma&97002=diyrots?lmth.yraid/ude.snas.csi