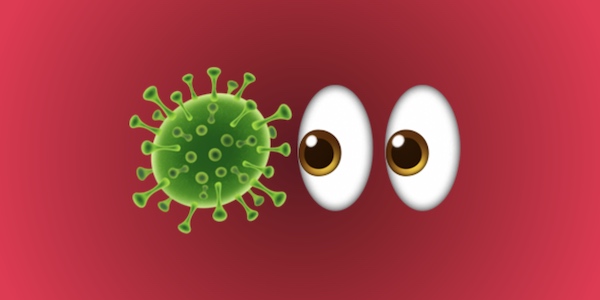 Whenever there are global news headlines that generate a lot of public interest, especially stories that may cause panic, you can bet that cybercriminals will try to leverage the situation to their advantage. Such is the case with the coronavirus (COVID-19) pandemic.
Coronavirus scams abound
Last week, the SANS Internet Storm Center reported that fraudulent e-mails have begun circulating that claim to be from the World Health Organization (WHO), with a link to a deceptive Microsoft Word document that, when activated by an unsuspecting victim, attempts to disable the built-in malware protection on Windows computers, and then attempts to download Windows malware.

Similar reports have surfaced from other malware analysis labs, detailing malicious Microsoft Office (Word, Excel, and PowerPoint) documents that attempt to infect Windows PCs.
In early March, there was even a fraud site claiming to offer a "Corona Antivirus" to allegedly "combat the virus using a mobile phone app." Obviously, this is a ridiculous claim, but scammers will try just about anything if they think they can trick a few people into giving them money or installing malware. The earliest version of this scam site asked for donations in Bitcoin, and a later rebranding of the site instead distributed Windows malware.
"Our scientists from Harvard University have been working on a special AI development to combat the virus using a mobile phone app."
"Your mobile device actively protects you against the Coronaviruses (Cov) while the app is running."
Sounds totally believable, no?


---

Source: /sraef-surivanoroc-no-gniyerp-era-slanimircrebyc/golb-ytiruces-cam/moc.ogetni.www